Beauty Bar 24K Golden Pulse for Skin
Is a vibration machine of the gold plate that gives enriching assumed to be living alive to the skin.
肌のためのビューティーバー24K黄金のパルス
皮膚に生きて生活することを想定豊かに与える金板の振動マシンです。
24K Golden Pulse for Skin
BEAUTY BAR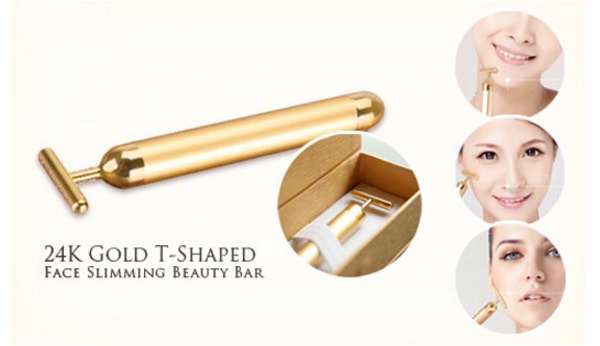 PRODUCT DESCRIPTION
Beauty Bar 24K Gold for Skincare (Face Perfection BEAURA) has the following features: Vibrates 6000 times a minute (micro vibration), giving the facial muscle a right amount of stimulation in order to achieve a firming effect to improve the skin. The head is circular and achieves perfect contact with the skin.
Soothes wrinkles: stimulates the dermis to increase collagen production and replenish lost collagen, improving saggy skin and reducing wrinkles.
Lift contours: activates and revitalizes cells to achieve tightening and lifting effects.
Skin whitening: micro vibration promotes drainage of wastes and toxins to improve blood circulation, refine pores, and whiten and smooth skin.
Anti-aging: the gold ions synchronizes with the body positive ions to neutralize free radicals, activate and revitalize skin cells for younger-looking skin.
HOW TO USE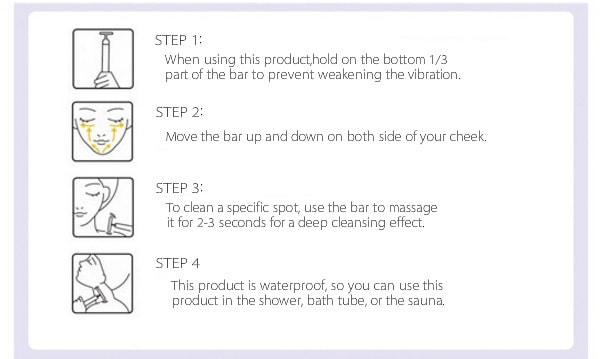 PRECAUTIONS
If the following symptoms arise upon use of the cosmetic product, immediately discontinue use and consult a dermatologist, for continued use may aggravate the symptoms. A. Redness, swelling, itchiness, stimulation, or other symptoms or B. Occurrence of the above symptoms upon exposure to direct sunlight. Do not use on areas with wounds, eczema, or dermatitis. Do not store in areas with extreme heat or cold, or under direct sunlight. Avoid the eye area.
HOW TO STORE
Do not store in direct sunlight, extremely hot or cold location. Store in a dry area. Keep out of reach of children.
PHOTOS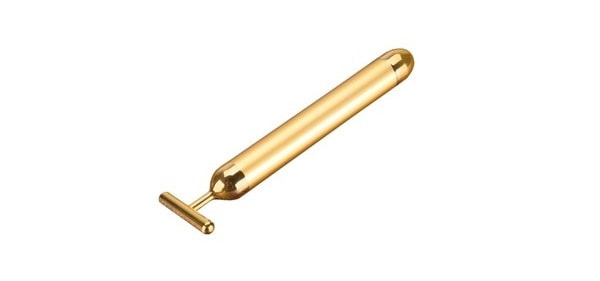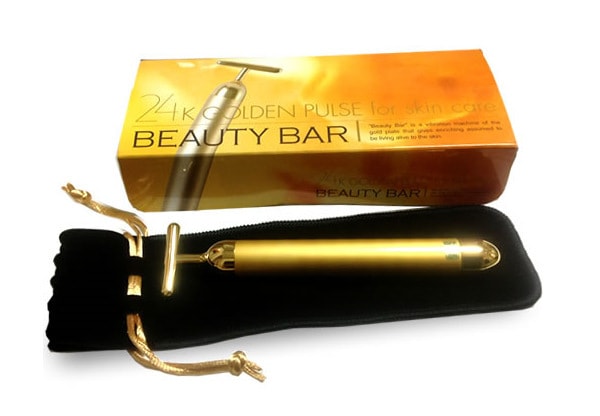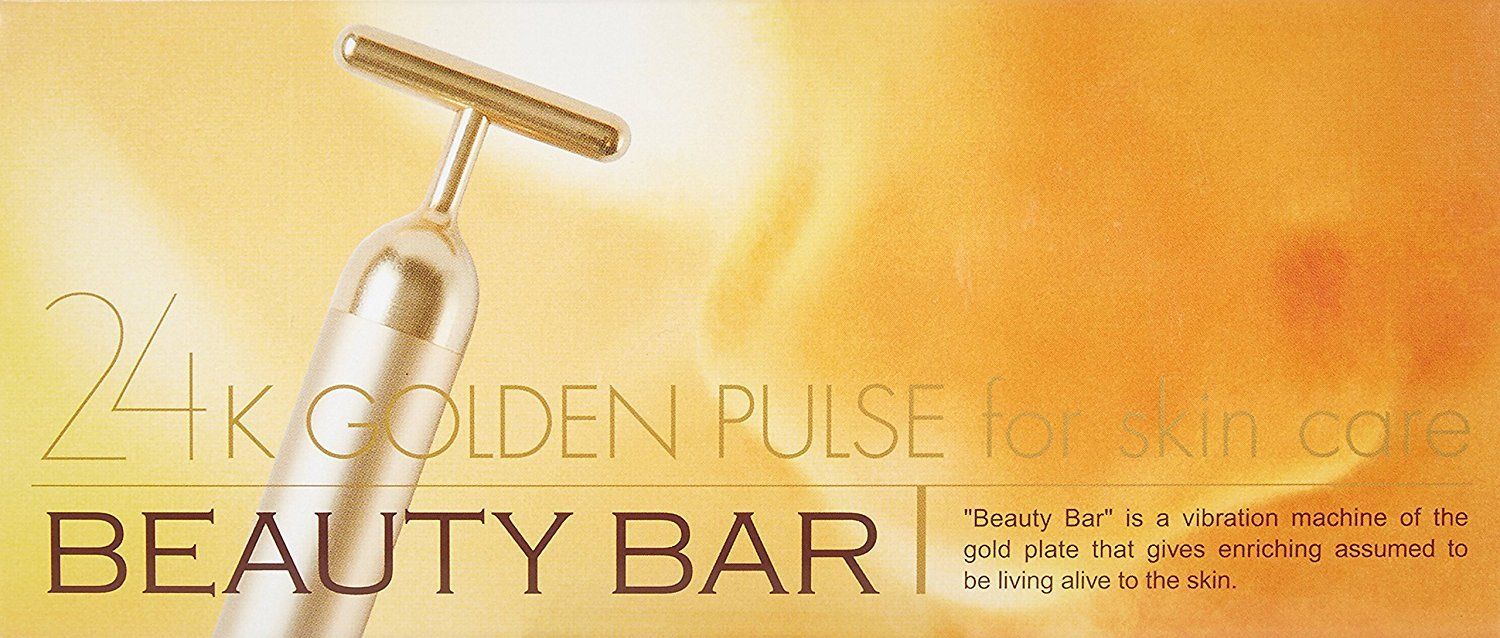 HOW TO USE
● Lightly hit the facial with the beauty bar, slowly from the bottom to the top, easy care from the inside to the outside.
● The back of the hand that is easy to express age in hand care is also important point of anti-aging.
- Pinpoint at the narrow part such as the side of the small nose also pinpointed at the round part of the beauty bar tip.
● Also put the beauty bar on the points etc. on the key point of the rounded end, just lightly pressed for 2-3 seconds OK.
● Power source: DC 1.5V (using one AA battery)
● Frequency: About 6000 times / min
● Main material used: Brass, Aluminum (T bar head part is pure gold special surface finish)
● Accessory: AA Manganese dry battery 1 bottle, special storage bag, instructions for use
● Made in Japan